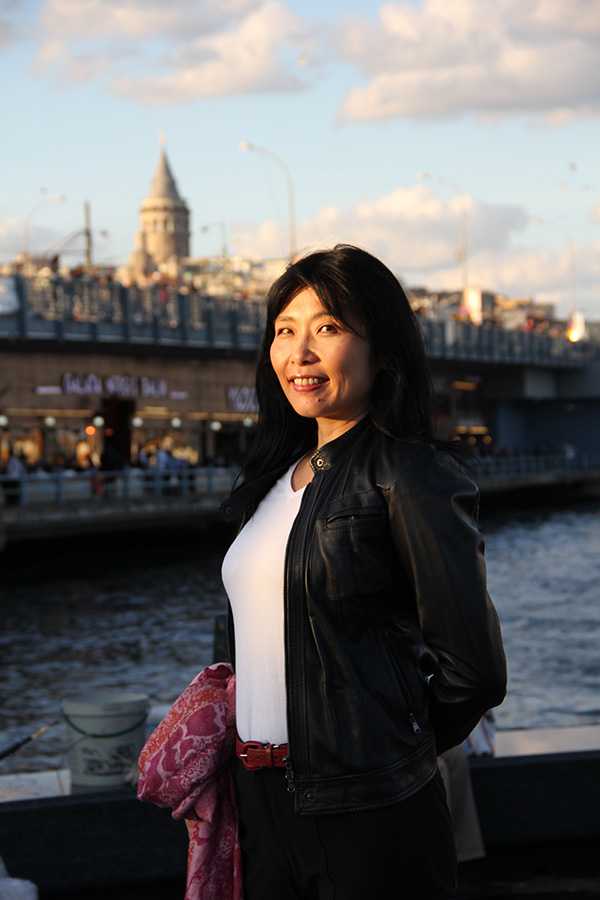 Rie Takayama
Life Coach / Meditation & Yoga Instructor
Dream as if you'll live forever. Live as if you'll die today.
Dream as if you'll live forever. Live as if you'll die today.
This is my favorite word and is famous as a quote from American film actor James Dean, who died at the young age of 24. The word that touched my heart when I first learned it, but in fact, it contains the truth for us today to cherish every day and live our lives passionately.
Human beings are dreaming creatures-but now that technology is developing and AI is advancing into society, which makes it seem like we have reached the end of human dreams of changing the visible reality and evolving it even more. I think there are many people who feel that they cannot keep up with the speed at which they are constantly advancing.
"People can always feel happy if they feel and appreciate their little daily happiness."
Mindfulness is attracting attention all over the world today where we have no time to regret the past because of the speed and the future I dreamed of becomes a reality in a blink of an eye. Perhaps it's because people are confused by the frustration of not being able to shift their consciousness from there already behind in the past, and they are losing sight of the sense of time
Live this moment now.
At the same time, let your consciousness trip freely and dream of the world you haven't seen yet.
We need both of these.
Also, both axes must coexist.
Because if one of them will be out of balance and you will lose sight of yourself or the reality you are here.
What it takes for a person to live happily is advised in many areas, and has been guided by great experts and celebrities. I use different words, but I think the truth is the same.
When I was young, I continued to worry about work, relationships, family relationships, etc., so I read psychology books, received healing, counseling, and coaching, which gave me various help.
And what I understood finally was that all the answers were in myself.
I think I've taken a long time to understand that.
You have your own learning process, the people you meet, the words, ideas and teachings that touch your heart. For me, it comes from the encounter with yoga and the naturally derived ideas of breathing, meditation, psychology, success philosophy, healing, and most of all, the different and sometimes "bumpy" experiences brought about by the encounter in life. It was all learning experiences.
Yoga always teaches you to be conscious of balance.
It is to find the center and the golden mean, and at the same time, it is a challenge to expand your limit to how far you can stretch your range of motion. This is true both physically and mentally.
I decided to speak out from this place to share with you all the lessons I had practiced through trial and error I had in the process to change myself and live my own way of life.
Health, relationships, money, business … Whenever we face something important in our lives, the place we go back to is always our "center". It all starts with not only the physical condition but also the total balance of the mind and body to return to the perfect balance that is good for you at that time. Health = natural and comfortable state in both mind and body, this is what I believe.
Rather than just blindly advocating "health," we aim to make full use of the physical, sensory, and talents that we have been given to live our own happiness of our lives. I would like to make some suggestions for that.
Biography
Rie majored in clinical psychology at university and studied counseling under a professor specializing in patients with mental illness and autism.
After graduating, she got a job at a general company, but continued to worry about human relationships such as family relationships, romance and career. While reading psychology books and receiving counseling and healing, she realized that in order to solve any problem, she needs to understand and accept herself.
While struggling to have clear dreams and goals, she liked traveling abroad – in her 20's she has stayed in Australia for a year and have traveled more than half of the country while working part-time and as a backpacker.
2008 Started the journey of Yoga
2014 Moved to Italy, wanting to reset everything once through the painful experiences of life. Feeling the fullness of all the senses by touching the wonderful world heritage and art, beautiful nature, delicious Italian food and friendly people, the experience made some change inside her.
2015 Returned from Italy. Since then, teaching meditation and yoga at a hospital, yoga studios, and companies, started to provide Online Life Coaching.
Likes reading, watching movies, traveling, and learning languages. She has learned English, French, Italian, German, and Korean while working for several different foreign companies.
Graduated from Waseda University, Human Sciences
RYT 200 Certified by Yoga Alliance of America
MBSR (Mindfulness-Base Stress Reduction) Course completed.